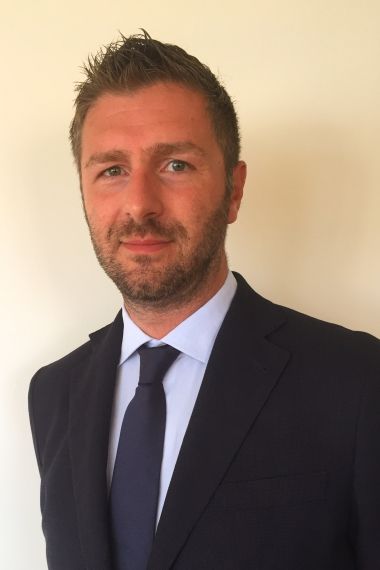 Gianluigi Bisleri
MD
Roles
Clinician-scientist, KGHRI
Associate Professor, Department of Surgery, Queen's University
Interests
Hybrid treatment of rhythm management, aortic valve repair, hybrid treatment of aortic disease, biomechanical simulation for aortic disease, novel technologies for minimally invasive cardiac surgery
Bio
Gianluigi Bisleri graduated from University of Brescia Medical School, Brescia, Italy summa cum laude in 2001. Following residency in cardiac surgery at University of Padua, he completed a research fellowship in arrhythmia and minimally invasive/robotic surgery at the Presbyterian Medical Center, New York, and clinical fellowships in the Silesian Centre for Heart Diseases in Zabrze, Poland, and at the Essex Cardiothoracic Center, Basildon University Hospital, Basildon, U.K.
From 2006-2016 he was a cardiac surgeon at University of Brescia Medical School, where he became first assistant and then associate Professor of Surgery as well as Co-Director of the Arrhythmia Program and Director of the Aortic Surgery Program.
Dr. Bisleri joined Queen's and the Kingston Health Sciences Centre in 2016, where his expertise complements its growing renown in the area of electrophysiology for the treatment of cardiac arrhythmia. 
Education and Honours
BS (Liceo Scientifico "N. Copernico") Brescia, Italy
MD, University of Brescia Medical School, Brescia, Italy
Board Specialist in Cardiac Surgery, University of Padua Medical School, Padua, Italy: summa cum laude. (2006)
Research Fellowship in Arrhythmia and Minimally Invasive/Robotic Surgery at Columbia College of Physicians & Surgeons – Presbyterian Medical Center, New York, NY, USA. (2003)
Clinical Fellow, Silesian Center for Heart Diseases, Zabrze, Poland (2006)          
Senior Clinical Fellow (Associate Specialist), Essex Cardiothoracic Center, Basildon University Hospital, Basildon, UK (2008-2009). 
Research
Dr. Bisleri's research focuses on developing and expanding the use of new treatments and novel, less invasive procedures for cardiac surgery. These include hybrid approaches and new surgical techniques for treating heart rhythm disorders and aortic disease; a minimally invasive method for harvesting blood vessels or arteries for cardiac bypass surgery; the use of sutureless valves in minimally invasive aortic valve replacement; and minimal incisions for the treatment of aortic and mitral valve diseases.  
His work also includes economic analysis of these new approaches to assess their impact on outcomes such as shorter recovery times and lower infection and readmission rates for patients; and on shorter procedure times and more effective use of hospital resources.
Additionally he is doing basic science research in collaboration with Queen's departments of Biological and Molecular Sciences and Mechanical Engineering  to better understand the mechanical properties of the aorta, and to uncover new electrical signalling information from the heart.
Dr. Bisleri is also an inventor, and holds two U.S. patents for novel endoscopic surgical tools.